Paul & Margaret Brand Research Center at Barry University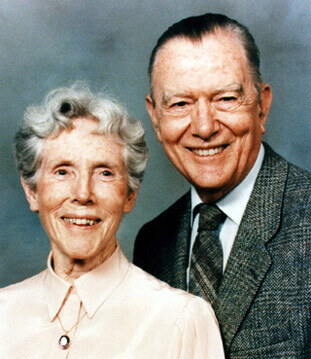 South Florida is saddled with one of the worst diabetic amputation rates in the nation – if not the world – and to battle the diabetic epidemic and its complications, the Barry University School of Podiatric Medicine established the "Paul & Margaret Brand Research Center."
Doctors Paul and Margaret Brand are medical pioneers whose groundbreaking research, from Louisiana to India, made it possible for insensate patients, including those with leprosy and diabetes, to function normally despite enormous handicaps. The landmark Paul & Margaret Brand Research Center at Barry University furthers the Brands' legacy by engaging in collaborative research to reduce diabetic foot complications, including ulcers and amputations.
"The mission of the Paul & Margaret Brand Research Center is to create a world-class research site utilizing the collaborative efforts of basic and clinical sciences," said Dr. Jeffrey Jensen, Director of the Paul and Margaret Brand Research Center. "The research will result in publications in peer-reviewed journals, enhancing Barry University's academic and scholarly reputation as well as the resident and student experience at Barry."
In 2008, Miami-Dade, Broward, and Palm Beach counties reported more than 1,600 diabetic amputations, resulting in medical expenditures of more than $60 million. The Paul & Margaret Brand Research Center will enable Barry University professors and students to conduct research studies to identify the best treatments to promote wound healing, reduce amputations and educate the public on prevention.
"The Paul & Margaret Brand Research Center reflects the first step in Barry University's commitment to develop our Master Site Plan," said Barry University President Sister Linda Bevilacqua, OP, PhD. "We anticipate that our research will provide patients with diabetic foot complications in South Florida and the world with a more hopeful future."
By the year 2050, the Center for Disease Control and Prevention (CDC) estimates that 1 of 3 adults in the United States will have diabetes. Through this new research center, Barry University commits itself to the battle against diabetes and its complications by engaging in innovative research that will help the almost 500,000 residents in South Florida affected by this disease.